King Abdullah Economic City
---
King Abdullah Economic City was developed along Saudi Arabia's Red Sea Coast, the new city development is approx. 56,000,000m² and incorporates a bonded and re-export zone (BRZ) similar to the Shannon Development in Ireland.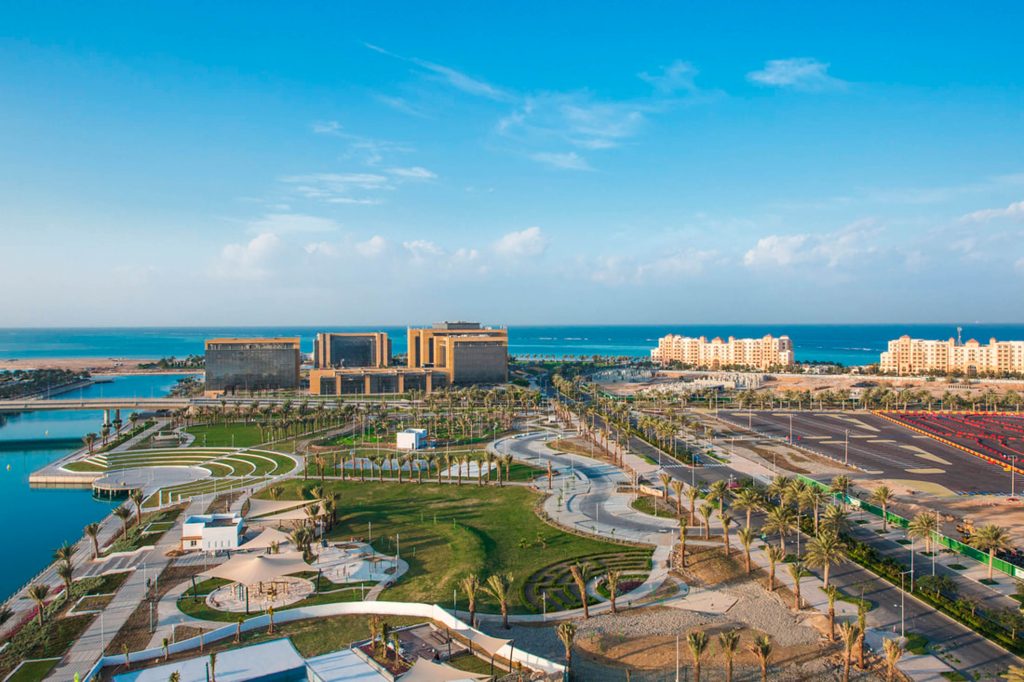 King Abdullah Economic City
Lawler Consulting working alongside their Pivotal International partners provided the MEP design for a 14sq km, (3,300,000m² in the area) bonded and re-export zone.
The electrical services consist of the following:
 Electrical Demand Load Calculations, design of the site-wide MV electrical distributions services including numerous sub-stations, all ring main layout design, and cable sizing.
 Site lighting services including Roadway lighting, car parking lighting, and amenity lighting.
 Security services including security lighting services and CCTV services along the perimeter of the entire site.
 Data and telephone infrastructure for the entire site.
 Full electrical design for Security hut buildings, substations rooms, etc.
The Mechanical services consist of the following:
 Irrigating design of the entire BRZ zone consisting of a mixture of Dripline irrigation services and bubblers irrigation services installation.
 Sizing of all pumps including portable pumps, fire water pumps, irrigation services pumps, etc.
Stay up to date with the latest developments here – find us on LinkedIn, Facebook, and Twitter.