Alat Fez Azerbaijan
---
An industrial Free Economic Zone known as the FEZ is being constructed in Alat, Azerbaijan with the aim of becoming the leading regional logistics hub, while also further facilitating the movement of goods between Asia and Europe.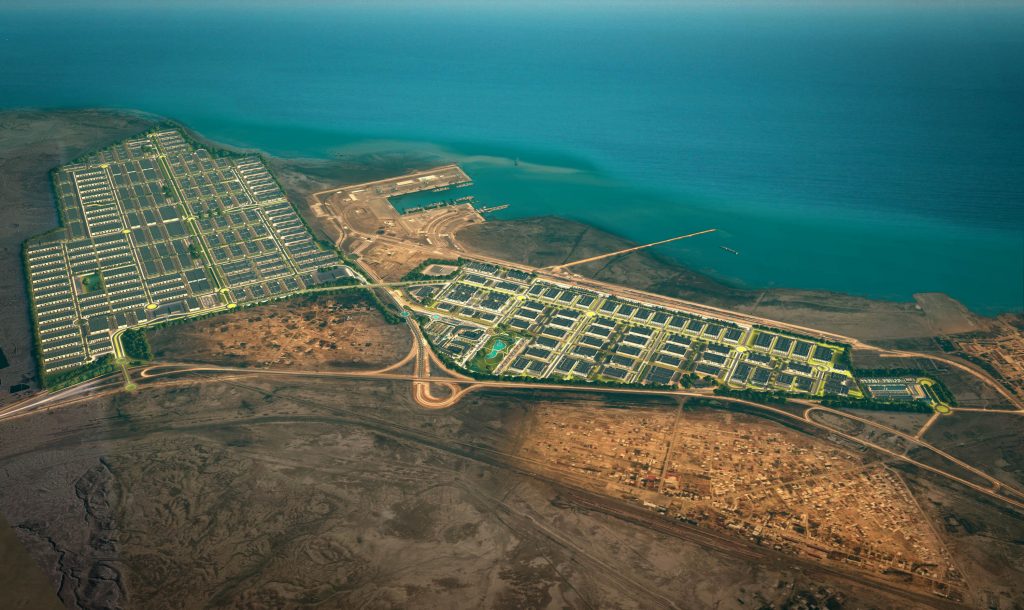 Alat Fez Azerbaijan
It is the role of Lawler Consulting to design the site mechanical and electrical infrastructure for 3 industrial areas totaling 8km2 within the FEZ. The services include medium voltage and low voltage power distribution, telecommunications infrastructure, roadway lighting, gas and oil infrastructure, and irrigation.
The design considers the various land use types including storage areas, value-added logistics, basic manufacturing, and oil and gas. Land use and consumption parameters vary significantly across the various activity types and each service is sized to match the predicted demand of each individual plot of land.
Existing site infrastructure such as above-ground and below-ground gas pipelines, overhead high and medium voltage power cables, and underground oil reservoirs are present in the areas designated to the FEZ. Part of the challenge is to integrate all existing mechanical and electrical services into the new development while minimising downtime for neighbouring regions such as the Port of Baku and regional residential developments.
Lawler Consulting is delighted to provide our mechanical and electrical services engineering, joining Garland (Consulting Engineers) on this exciting project, with Fewer Harrington & Partners (Architects) and Carron + Walsh (Quantity Surveyors)
---
Stay up to date with the latest developments here – find us on LinkedIn, Facebook, and Twitter.