Andalus School Masterplan Complex
---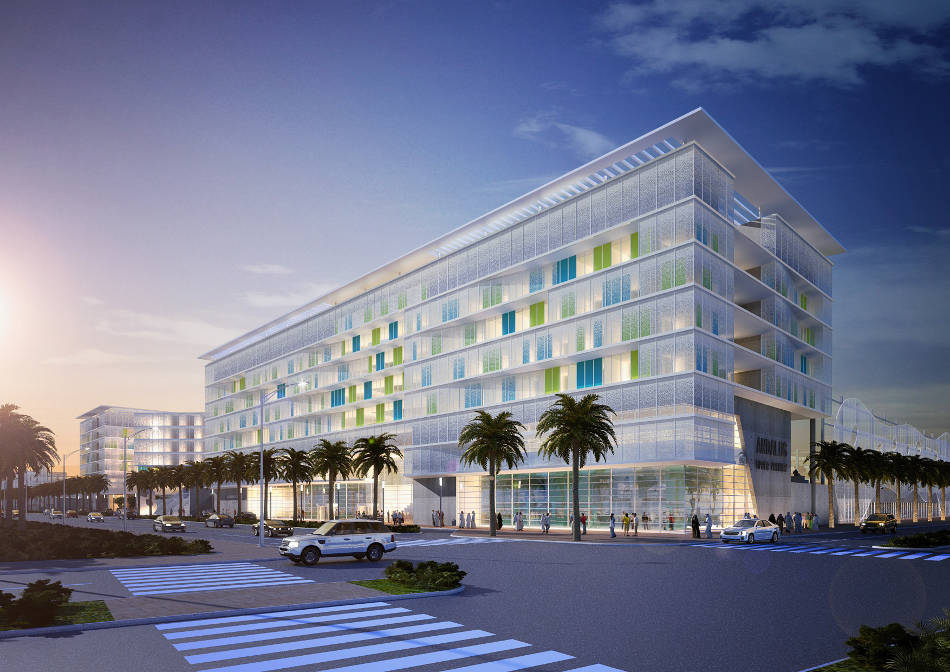 At the heart of this school masterplan concept for a new Jeddah educational complex is the ambition to create schools that are functional, cost-effective and attractive.
The campus is a place where the environmental systems and construction methods do not compromise the quality for the client but inspire learning and creativity through light, space, and visual connections to the external landscaped areas.
The Master Plan, created in conjunction with our partner company Pivotal International, consists of these elements: Primary, Upper Primary, Intermediary and Secondary Schools along with Administration and Sports Facilities. These program elements have been arranged on the site to create a place where students, faculty, and visitors can thrive in their individual and collective endeavours. This is a teaching and learning community where each of its program elements contributes and enhances the overall educational environment of the campus.
This site is approximately 48,000m² and is designed to accommodate over 4,000 students. The new educational complex master plan is designed to be a new landmark educational centre for the surrounding community and the city of Jeddah. It further re-affirms the client's commitment to improving the quality of education within the Kingdom of Saudi Arabia.
Learn more about our experience in the Education Sector. You can also view all of our current and past projects on our Project Portfolio.