The Custom House – Dublin
---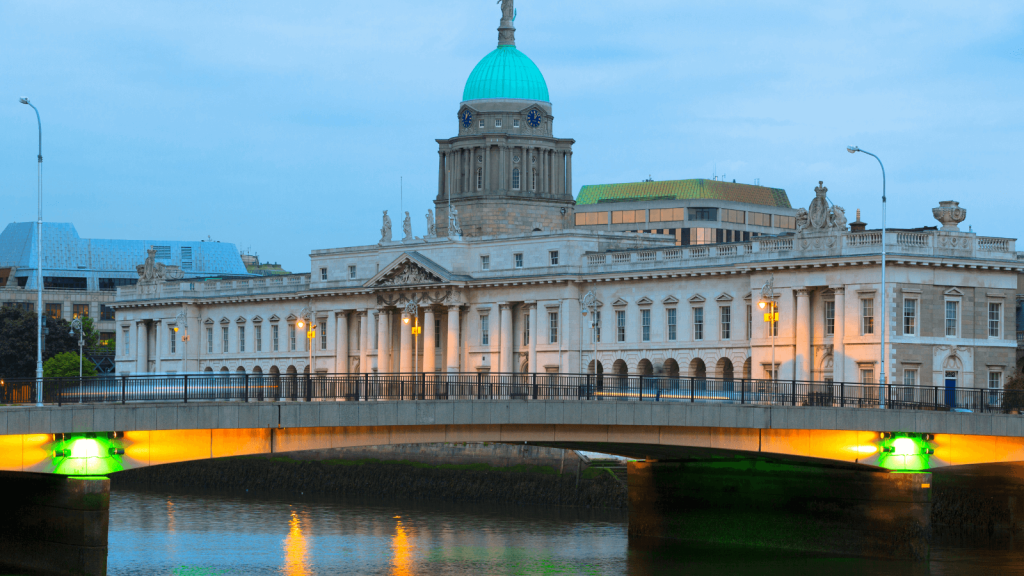 Lawler Consulting is providing M&E design services on the redevelopment project at The Custom House, Dublin.
The Custom House – Dublin
About Custom House
This architectural icon stands on the Liffey quays, which were once Ireland's major trade route to the wider world.
The architect James Gandon completed the building, a masterpiece of European neoclassicism, in 1791. Admire the decorative detail of Edward Smyth's beautifully executed stonework carvings on the exterior and the famous carved keystones depicting the terrible heads of the river gods. There are 14 of these – one for every major river in Ireland.
The Custom House witnessed not only the development of a great city but also some of the most turbulent milestones in its history.
The building was destroyed by burning in 1921 and later restored to its former splendor.
Mechanical & Electrical
Lawler Consulting is providing design for life safety systems which include the upgrade of the existing emergency lighting and fire alarm system to meet current design IS3217:2013+A1:2017 and IS3218:2013+A1:2019 retrospectively.
With the historic and protected nature of the building, consideration must be determined on cable routing and infrastructure routes.
---
You can stay up to date with all of our latest developments here. You can also find us on LinkedIn.