CSR at Lawler
As part of our Corporate Social Responsibility strategy, we aim to promote charitable organisations and causes that can benefit from our help such as Breast Cancer Awareness.
Alongside this, we also feel it is highly valuable for staff members to get involved with social group activities. We have all dealt with issues arising from the Covid-19 pandemic and ensuring we are all in this together can benefit both the company and person.
Last Friday we came together to combine for a team effort of 115 km as we strive to improve awareness here at Lawler and around our community.
Why Breast Cancer Awareness?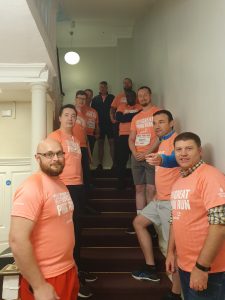 With October being Breast Cancer Awareness month we reviewed some research to assess the importance of this issue throughout Irish society:
23% of all women diagnosed with breast cancer in Ireland are between 20-50 years of age
3,700 new cases of breast cancer are diagnosed annually in Ireland
Only 5%-10% of breast cancer cases are hereditary.
One in nine women will develop breast cancer in the course of their lifetime.
With this in mind, we decided to partake in The Great Pink Run to fundraise and raise awareness for Breast Cancer Ireland, a charity that works tirelessly to find a cure for this illness.
Our Goal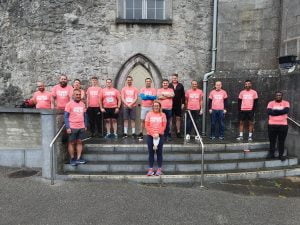 Recently, all of us here in the Lawler office kitted up with our bright pink t-shirts and played our part in the international effort of raising breast cancer awareness.
With the number of families affected by this disease every day throughout the world, our goal was to come together as an organisation and get moving in aid of such an important cause.
---
For more information please check out the fundraising page by clicking here.
Stay up to date with our latest developments here – find us on LinkedIn, Facebook, and Twitter.