With more and more people looking to upgrade their home efficiency and reduce their carbon footprint, and the announcement of the Home Energy Upgrade Scheme earlier this year, the term "retrofitting" has gained previously unseen relevance.
Retrofitting is also becoming increasingly popular in the residential, commercial, and public sectors and our team are proud to be playing a key role in the Public Sector Retrofit Pathfinder Programme.
Therefore, we thought we would take the opportunity to explain a little more about retrofitting, and the advantages associated with it, as well as casting a closer eye on the aforementioned government schemes.
What is Retrofitting
Retrofitting is when a home or building receives a significant energy upgrade through the implementation of a variety measures. These may include fitting solar panels, upgrading the insulation, or installing an energy management system.
A retrofit should also make a building healthier, safer, and more comfortable for its occupants.
Shallow Retrofit vs Deep Retrofit
There are generally two types of retrofits that people pursue; a Shallow Retrofit and a Deep Retrofit.
Shallow Retrofit
Traditionally the more popular avenue for energy efficiency in Ireland, a shallow retrofit is a relatively small renovation that involves just one or two energy-saving measures.
Examples of this may include adding insulation, upgrading windows, or replacing your boiler.
Deep Retrofit
A deep retrofit of a house or building entails implementing multiple energy upgrades simultaneously to achieve the best possible BER rating.
Deep retrofits are much larger in scale and improvements such as exterior and interior wall insulation, Solar PV, battery storage, and air tightness improvements.
Following a deep retrofit, you should obtain an A or B BER rating.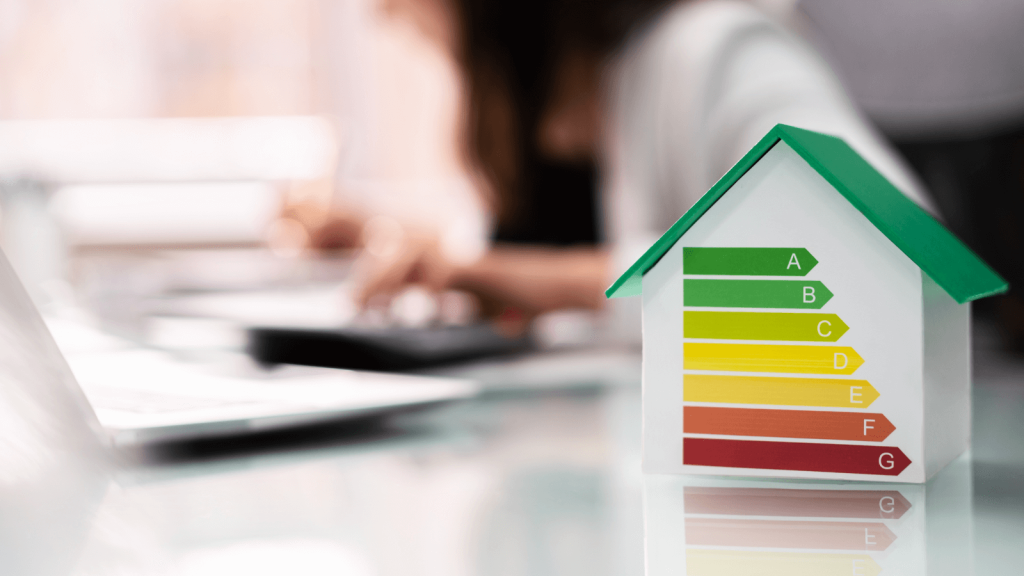 The Benefits of Retrofitting
Energy Savings
According to the CSO, F and G-rated homes are said to consume 38% gas and 60% more electricity than A and B-rated homes. Thus, there are significant energy savings to be made by implementing retrofit measures.
While initial costs can be quite high, there are significant long-term cost savings to be made from the reductions in energy usage. Installing solar panels, for instance, can save you on average €415 per year.
With energy prices continuing to rise, now might be the best time to take action and mitigate the risk of future price hikes.
Reduced Emissions
According to the Irish Green Building Council, 23% of our national emissions are a result of heating, cooling, and lighting our buildings.
Retrofitting minimises these emissions and will be essential to reducing overall greenhouse gas emissions by 51% by 2030.
Even one of the more simple measures such as upgrading your home to LED lighting can save approximately 5kg of CO2 emissions per annum.
Greater Comfort and Health
Retrofitting measures will lead to much improved indoor air quality which will have hugely positive connotations for your long-term health.
In fact, you will see a vast improvement in your general quality of life.
Upgrades to insulation, windows, and boilers will ensure your home or office stays warm, dry, and cosy during winter, and well-ventilated during the summer.
Increased Property Value
An energy efficient home or property not only pays off in the short term – through lower energy costs, but also pays long-term dividends by increasing the resale value of your property.
Even a few simple energy saving measures can raise your property's value by 23%.
Once more, buyers are paying closer attention to a home's energy efficiency.
According to a Knight Frank survey, 80% of buyers say that the energy efficiency of a home has become even more important to them in the past year, with a third citing rising energy costs as the motivation for this.
National Retrofitting Scheme
Earlier this year, the Irish Government took a major step in the delivery of the National Retrofit Plan by introducing key measures to better facilitate the implementation of energy upgrades.
One of these measures includes the National Home Energy Upgrade Scheme which provides grants of up to 50% of the cost of a deep retrofit to a B2 BER rating.
As part of this scheme, the SEAI offers a full end-to-end service, including an initial assessment, grant application, and project management.
The National Retrofitting Scheme also increases the quantity of free energy upgrades available for those at risk of energy poverty, as well as a special enhanced grant rate of 80% of the typical cost for attic and cavity wall insulation.
It is hoped that this will drastically reduce energy use in the wake of rising prices.
Finally, the Exchequer will invest €8 billion between now and 2030 to scale up the supply chain, create thousands of jobs and push Ireland towards key targets outlined in the Climate Action Plan.
Public Sector Pathfinder Programme – Tom Johnson House
The National Recovery and Resilience Plan identifies advancing the green transition as a top priority and allocated funding towards decarbonising projects such as retrofitting of public accommodation.
The Office of Public Works is deeply committed to helping advance sustainable solutions that mitigate climate change, including through the new Public Sector Retrofit Pathfinder Project as well as through the new Public Sector Innovation Fund project, which develops guidelines for deep energy renovation of historic public sector properties.
Lawler Consulting is incredibly proud to have been chosen as the engineer on record for the largest deep energy-saving retrofit project in the Republic of Ireland, Tom Johnson House, Beggars Bush Dublin 4.
Learn more about this project.
---
Together with our sister company, Lawler Sustainability, Our mission at Lawler Consulting is to make our buildings more energy-efficient, cost-effective to operate, and sustainable.
If you are interested in our energy reduction solutions, please contact us here.
Follow us on LinkedIn to keep up to date with all of our latest developments and industry trends.