5 Benefits of an Energy Management System
An energy management system (EMS) is a system used by electricity grid operators to control and optimise the energy usage of devices such as HVAC, fans, pumps, lighting, etc. that are commonly found in larger buildings such as schools, hospitals, and factories.
As energy costs in Ireland continue to rise, building and property owners are aiming to increase the efficiency of their total infrastructure in the hope of minimising their environmental impact while simultaneously improving their revenues. One possible solution to this for building owners is the introduction of an energy management system that will enable property owners to track, monitor, and manage their building's energy usage. 
Many businesses and industries across the globe are striving to reduce their carbon footprint as the continued issue of energy reduction and global warming is plaguing almost every aspect of society. While companies are becoming more aware of their environmental impact, emissions are still rising with 52% of Irish organisations reporting an increase in their emission over the past year.
A switch to more renewable energy sources will therefore be imperative for companies to reach their collective global energy targets in the hopes of becoming carbon neutral or even carbon negative in the near future. One such method of improving your energy usage is through the implementation of an energy management system that will help you attain a continuous and reliable source of energy.
Here we take a further look at the key benefits of an energy management system: 
1. Cost Reduction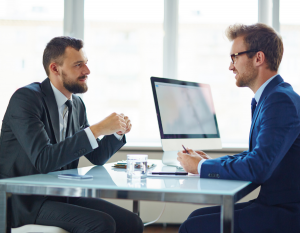 One of the major benefits of implementing a facilities management system is a reduction in operational costs such as heating, cooling, lighting, and water services. An EMS helps to continuously track your energy usage over a period of time and stores this data so you can have constant access to your building's historical energy performance allowing you to make calculated cost predictions on future usage. 
As many businesses across industries have struggled to adapt to the cost implications caused by the Covid-19 pandemic, one way to reduce your current operational costs is through introducing an EMS with studies showing businesses can save up to almost 40% on average costs over a 12-month period.
2. Lowered Carbon Footprint
The carbon footprint of your property is the total amount of greenhouse gases generated by our actions and is directly linked to the energy that it consumes. Having a system in place to continuously measure and control this can help to highlight deficiencies in your energy system that can be improved upon to lessen your environmental impact. 
According to the International Energy Agency (IEA), the building and construction industries are responsible for 30% of global energy usage and almost 40% of overall carbon emissions. As many governments around the world are considering how to reduce overall emissions, energy-reduction strategies will be more important than ever with studies showing how smart energy controls such as Energy Management Systems can reduce worldwide buildings' energy by 10% consumption by 2040.
3. Enhanced Wellbeing & Productivity
Another major aspect of an EMS is the ability to control every aspect of your building's energy performance, such as HVAC and lighting enabling you to create a comfortable working environment for staff. 60% of workers are said to be dissatisfied with the temperature and lighting control within an office environment which has had negative effects on the overall productivity, with at least 90% of employees being affected over a 12 month period. 
As mentioned previously, an energy management system will help to reduce your building's carbon footprint through the implementation of energy-efficient measures. Globally, as more and more people are becoming more environmentally conscious, improving your building's energy management is a more modern method of improving employee satisfaction.
4. Return-on-Investment
Energy Management Systems often come with built-in cost-saving features such as emitting lower power during peak periods, offering revenue-generating programs, while also identifying if there are any possible energy leaks. These benefits alone will help you see an almost immediate return on investment after the initial installation cost of an EMS.
It is important to highlight that businesses/property owners implement systems that are customised for their unique building needs to improve ROI as each premise has different requirements. For example, healthcare buildings such as hospitals may require increased energy usage over a sustained time period whereas educational facilities such as schools may require more energy throughout the day-time period and less overnight.  
5. Improved Brand Image
Lastly, implementing an Energy Management System into your business/building can help to improve the image of your brand to potential investors and other key stakeholders. Companies around the globe are highlighting what they are doing to make their practices more environmentally friendly and introducing an Energy Management System can be a good place to start.  
Making this change isn't just for the big business as increasing volumes of small and medium-sized companies are starting to recognise the benefit of implementing energy savings procedures. People are now looking to be involved with companies that are doing their part for the planet which as these businesses see annual growth of 15% compared to competitors.
---
Overall, installing an Energy Management System comes with many benefits for your building/company, whether you want to reduce operational costs or reduce your carbon footprint through energy conservation, you can customise an EMS to make it the ideal solution for you.
Our mission at Lawler Consulting is to make our buildings more energy-efficient, cost-effective to operate, and sustainable. If you are interested in our energy reduction solutions, please contact us here.
Follow us on LinkedIn to keep up to date with all of our latest developments and industry trends.